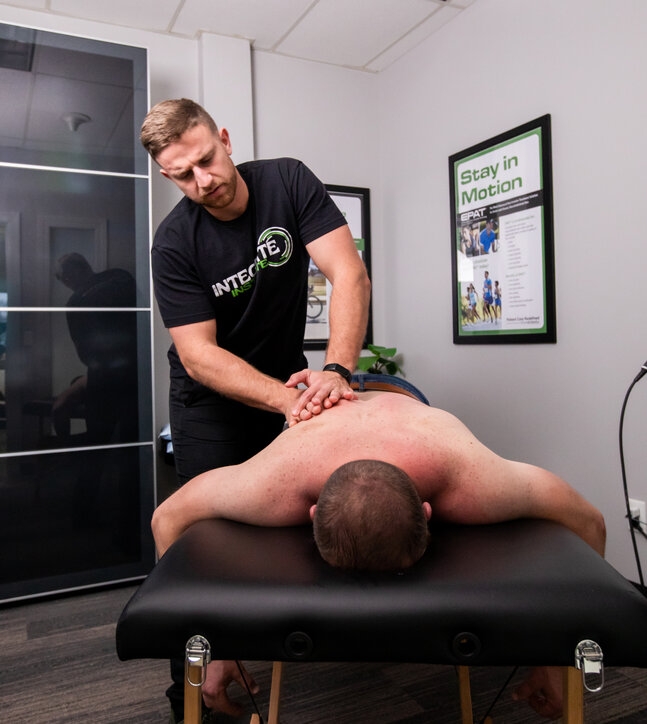 Natural Solutions for Better Living
Chiropractic care is a licensed healthcare profession in which trained specialists (chiropractors) use hands-on spinal manipulation, physical rehabilitation, exercise, and counseling to promote whole-person wellness. The purpose of chiropractic care is to attain and maintain health and wellness utilizing a holistic approach by treating the spine and musculoskeletal system.
Providing Pain Relief and Alleviating Your Back Problems
Many people visit chiropractors for treatment of low back pain, neck pain, and headaches. They also visit for injuries, to improve athletic performance, and to help control pain as they grow older. In short, people seek chiropractic care to alleviate pain and decrease stress, allowing them to live healthier lives.
What Do Our Chiropractors Do?
Our chiropractors are health experts dedicated to the promotion of optimal spinal health in order to positively impact overall health. They study and research the latest techniques and innovations, while also applying their many years of experience to every patient in their care. With their enthusiasm and dedication to the field, our professionals and team ensure a high quality of care to every individual we treat.
We have a customized care plan designed to enhance patient wellness, restore and correct nerve function, increase mobility, relieve painful symptoms, and rebuild strength.
Our Chiropractic Treatment
In-depth Assessment
A comprehensive examination is the foundation of a proper treatment plan. After careful assessment, our chiropractor uses their clinical expertise to identify the underlying cause of your condition and recommend the best treatment option for you. Your chiropractor may also suggest other tests and examinations like X-rays.
Lifetime Solution
Chiropractic care is designed to treat the root cause of your pain. For example, when you have low back pain, treatment from chiropractic would be designed to correct spinal misalignment, fibro-muscular problems, and structural distortions – not just to quickly treat the pain. Addressing the root leads to more long-lasting results than a quick-fix solution.
Collaborative Treatment
When your situation is complicated by comorbidities, such as pain associated with arthritis, diabetes, or osteoporosis, you need a team of experts to work together. Your chiropractor will work with other health care professionals in your circle of care to provide comprehensive joint pain relief.
The Procedure
Typical chiropractic care will involve the chiropractor positioning you in different ways and gradually applying small amounts of force to your joints. This will allow the joints a greater range of motion, enabling them to function more effectively.
After Treatment
Some people may experience minor side effects after chiropractic adjustments, but feel improvement in their symptoms within a few days. Many patients experience full relief from their symptoms in 3-7 days.
Chiropractic Care For You
If you're suffering from pain caused by an accident, fall, sports injury, or any other injury, consider visiting us. Our experts treat you with a noninvasive method that avoids surgeries and medications.
At Integrate Institute, we integrate natural solutions for your health and well-being. We strive for results that last so you can live pain-free for years to come.
Frequently Asked Questions
Be one step ahead, call us:
For more information, book an appointment with our specialists today.
(952) 300 - 1461