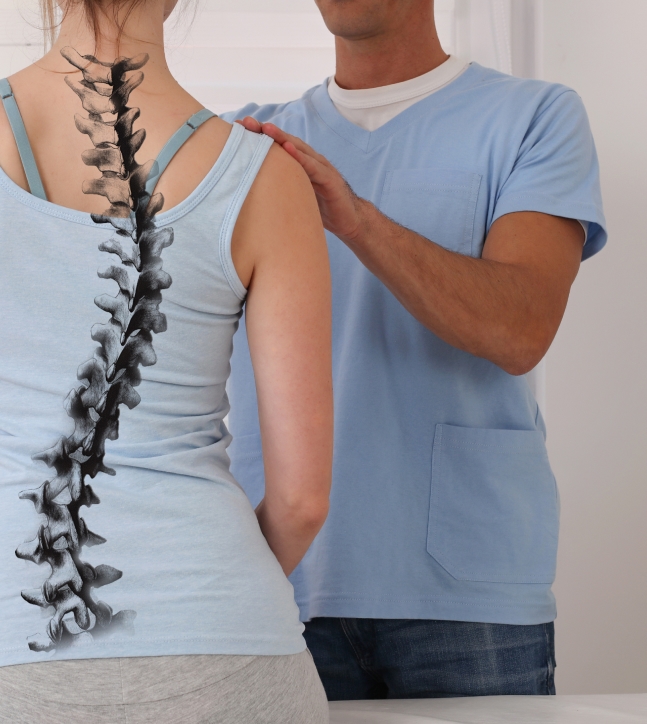 Scoliosis
Scoliosis is a condition that causes the spine to curve. While it can be mild and cause few problems, scoliosis can also lead to pain, difficulty breathing, and other issues in more severe cases. Chiropractic treatment may help improve symptoms in people with scoliosis.
Chiropractors specialize in correcting spinal misalignments, which are often the root causes of scoliosis. In addition to improving your spinal health, chiropractic care can also relieve other symptoms associated with scoliosis, such as pain and discomfort.
If you're interested in trying chiropractic treatment, contact a chiropractor in Burnsville, MN, to schedule a consultation. You may be surprised at how much chiropractic care can help improve your quality of life.
What Is Scoliosis?
Scoliosis is an abnormal curvature of the spine with rotation. It occurs in approximately 2-3% of Americans (grades four through six). While most people with scoliosis are over 12 years old, all stages can be present at any age, starting from about six months old.
Scoliosis can be divided into three main categories: congenital (present at birth), neuromuscular (related to cerebral palsy or muscular dystrophy), and idiopathic (unknown cause). Additionally, there are three classifications for scoliosis curves — major (>10°), moderate (5° to 10°), or minor (< 5°).
Major scoliosis curvatures tend to cause problems with respiratory function, the digestive system, and the nervous system. Treatment for this is typically done with a back brace or surgery. Moderate scoliosis curvatures will typically cause cosmetic issues but need no treatment in 80% of cases. Minor scoliosis curvatures are often undetected and do not require any treatment.
Most people with scoliosis have the idiopathic form (unknown cause) that happens when the spine fails to develop normally during childhood. In other words, there could be a genetic component to this type of scoliosis since it tends to run in families. Other types, such as neuromuscular, result from muscle weakness and/or malformations in the spine.
Chiropractic Care to Treat Scoliosis
A form of spinal curvature, scoliosis affects millions of people, particularly women in their adolescent years. Many are treated with surgery or braces, but chiropractors may provide an alternative treatment option.
Two chiropractic techniques can help treat scoliosis: spinal manipulation and spinal mobilization. The right technique will depend on your particular condition, so you'll want to talk to your chiropractor about which option is best for you.
Spinal Manipulation
Spinal manipulation, a chiropractic technique also known as high-velocity low amplitude (HVLA) thrust, is a gentle, manual adjustment that works by targeting specific spinal joints. Each time spinal bones are moved or adjusted, nearby muscles relax and nerve function improves.
This increases the space between vertebrae, allowing your body to heal from the inside out. Spinal manipulation may provide pain relief in cases of scoliosis-related muscle strain and improve range of motion.
Spinal Mobilization
Unlike manipulation, which works directly with joints, mobilization aims at moving vertebral segments through their full range of motion with slow stretch techniques. It can be used on its own or in conjunction with other scoliosis treatment forms, including rehabilitation exercise therapy.
Scoliosis Chiropractic Treatment in Burnsville, MN
If you are looking for a scoliosis chiropractic treatment in Burnsville, MN, we would like to invite you to schedule an appointment with our office to help address any health issues you may be facing right now.
We have been proudly serving the people of this community for many years, and we hope that we can continue to do so by helping patients get their lives back on track through chiropractic care.
One of the main reasons that more than two million Americans visit a doctor or specialist is because they either have some form of chronic pain or another type of ache throughout their body that simply will not go away.
In many cases, the patient has either already seen another type of chiropractor or medical therapist in the past that did not produce favorable results. That is why we like to focus on helping patients see some form of long-term results when they first start coming to our office for an initial diagnosis and treatment plan.
Frequently Asked Questions
Be one step ahead, call us:
For more information, book an appointment with our specialists today.
(952) 300 - 1461