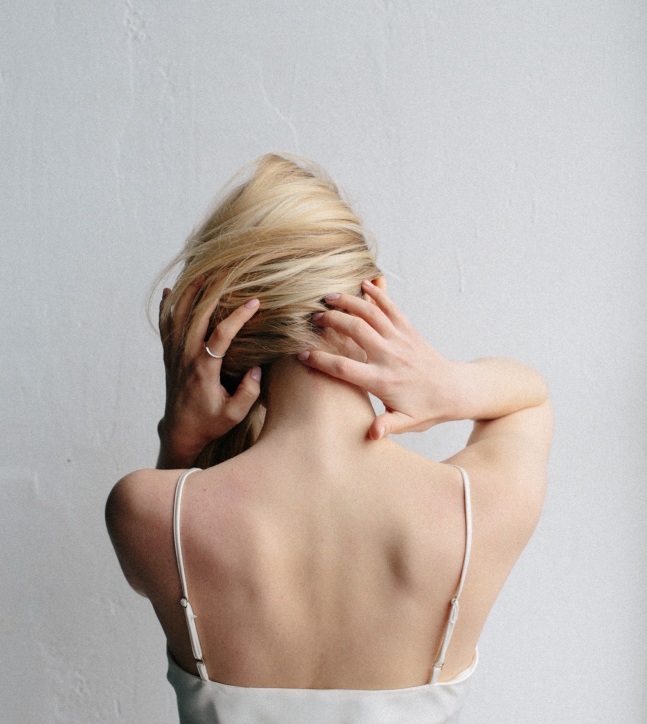 Neck Pain
Neck pain is one of the most common complaints that an individual can experience. The neck is a complex joint region made up of seven bones (C1-C7), 12 joints, 24 ligaments, and 30 muscles. Eight cervical nerves originate in the spinal cord that provides sensation to the upper extremities and sensory and motor control.
The neck has a minimal amount of movement. However, many muscles in the neck allow for fine-tuning of movements to perform delicate tasks with precision. Injury can occur in many different ways resulting in neck pain due to strains or sprains of the ligaments and muscles that support the head and neck.
Symptoms of neck pain can vary significantly from person to person and can range from mild discomfort to severe and debilitating pain. Symptoms may include aching, stiffness, throbbing, tingling or burning sensations, headaches, nausea, and lack of mobility. If left untreated, neck pain can lead to chronic problems and interfere with the individual's ability to carry out normal daily activities.
It's difficult to pinpoint the exact reason why you're experiencing neck pain, but here are some of the most common causes:
Muscle Strain
Muscle strain describes pain that originates from stretched or torn muscles. This can result from several activities, including strenuous exercise and behaving in ways you're not used to doing. In some cases, an injury might be the culprit, and improper body mechanics fail to give the necessary support.
Herniated Disk
A herniated disk occurs when the soft, jelly-like center of the disk bulges out and presses against the spinal cord or nerves. This condition is often accompanied by pain, tingling, or numbness in the neck, shoulders, arms, and hands.
Pinched Nerve
A pinched nerve occurs when there is pressure or compression on a nerve. This can be due to several reasons, such as a herniated disk, bone spur, or tumor. The resulting pain might be felt in the neck, arm, hand, or other areas where the affected nerve is located.
Whiplash
This type of neck injury occurs when the head suddenly and unexpectedly moves forward and backward, such as in a car accident. It's accompanied by muscle spasms, soreness, and stiffness around the neck area. Treatment usually depends on how severe the condition is since some cases may resolve without any specific treatment.
Chiropractic Care for Neck Pain
If you are experiencing any type of neck pain, it is important to see a chiropractor as soon as possible. Neck pain can be caused by various factors, such as poor posture, stress, and injuries. Left untreated, neck pain can lead to other health problems.
Chiropractic care is a safe and effective treatment for neck pain. A chiropractor will examine your spine and neck and determine the cause of your pain. They will then recommend a treatment plan that may include chiropractic adjustments, massage therapy, and/or exercises.
As with any health condition, the first step in chiropractic management of neck pain should be a comprehensive review and diagnosis of all related factors. This should include chiropractic, medical, and/or surgical consultative services as needed.
The chiropractor's job is then to provide recommendations that may include chiropractic neck manipulation or neck adjustment in addition to other possible treatments — depending on individual circumstances.
Chiropractic care has helped many people reduce or eliminate their neck pain. If you are suffering from neck pain, don't hesitate to contact a chiropractor as soon as possible. For more information on chiropractic care and neck pain, please feel free to call one of our chiropractors in Burnsville as soon as possible.
Chiropractor For Neck Pain In Burnsville, Minnesota
If you are looking for a chiropractor for neck pain in Burnsville, Minnesota, you have come to the right place. Our chiropractors are experts in helping people with neck pain get relief and feel better.
Neck pain can be caused by several things, such as poor posture, stress, injuries, or even genetics. No matter what the cause of your neck pain may be, our chiropractors can help. We will work with you to find the root cause of your neck pain and create a treatment plan to help you get relief.
Our chiropractors use various techniques to help relieve neck pain, including chiropractic adjustments, massage therapy, and acupuncture. We will work with you to find the right treatment plan for you.
Frequently Asked Questions
Be one step ahead, call us:
For more information, book an appointment with our specialists today.
(952) 300 - 1461