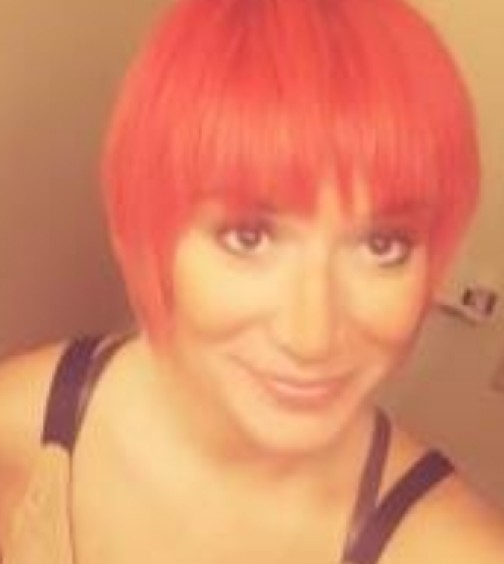 Jill Fisher
Massage Therapist
"The Greatest Wealth is Health "
Jill Fisher has been a massage therapist for the last five years specializing in deep tissue, myofascial release, trigger point therapy, cupping, PNF stretching, and corrective exercise. Jill has also been a personal trainer for the past fifteen years working with a variety of patients helping individuals getting out of chronic pain, achieving health and wellness, along with injury prevention.
SPECIALTIES: Bodywork and Massage
Deep Tissue
Mobile Deep Tissue
Manual Therapy
Book Jill Now
Availability
May 13th - June 12th, 2022
Unavailable
June 12th Onwards (Limited Hours)
Monday:
Tuesday:
Wednesday:
Thursday:
Friday:
Saturday:
Sunday:
8:00 am - 12:00 pm & 6:00 pm - 8:00 pm
n/a
8:00 am - 12:00 pm
8:00 am - 12:00 pm & 6:00 pm - 8:00 pm
8:00 am - 12:00 pm
n/a
n/a
August 15th Onwards (Normal Hours)
Monday:
Tuesday:
Wednesday:
Thursday:
Friday:
Saturday:
Sunday:
10:00 am - 8:00 pm
10:00 am - 8:00 pm
10:00 am - 8:00 pm
5:30 pm - 8:00 pm
9:00 am - 1:00 pm
n/a
n/a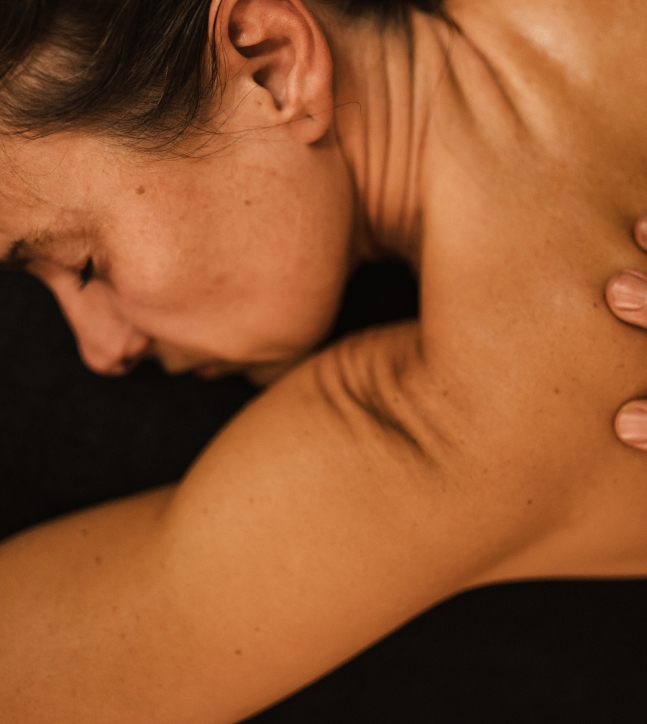 Massage Therapy
Are you looking for massage therapy in Burnsville, Minnesota? If so, then you have come to the right place. At our clinic, we offer a variety of massage services designed to help you feel your best. We would be happy to discuss our services with you and answer any questions. Contact us today to schedule an appointment. We look forward to helping you feel your best!
Feel Better and Breathe Easier With Massage Therapy in Burnsville, Minnesota
It has been said that "life is a journey, not a destination." This is true for both the large and small moments in our lives. We all have ups and downs, successes and failures. As we go through life, we learn and grow from these
experiences.
Massage therapy in Burnsville, Minnesota, can help you on your journey to health and wellness. Massage therapy can help improve your circulation, decrease stress levels, and promote relaxation. Massage has also been found to be beneficial for a variety of conditions, including neck and back pain, headaches, and fatigue.
Chiropractors are experts in the field of massage therapy and can provide you with a treatment that is tailored specifically to your needs. Whether you're looking for relief from chronic pain or just want to relax and de-stress, a massage therapist can help. Chiropractic services are also sought by patients since it has been widely recognized that their regular use can reduce pain by 40% to 60%. This is because after receiving a chiropractic adjustment session — which usually involves the manipulation of vertebrates — this can realign the spine, thus alleviating pain. Chiropractic manipulations are essential for improving flexibility, stability, and strength in muscles since it is known that individuals with subluxations or misaligned vertebrates have a reduced range of motion, and this affects their general performance.
How Can Massage Therapy Help?
Have you ever experienced sudden, severe pain in your back muscles? This is one of the most common problems suffered by people today. If you are wondering how to stop this pain or what to do next, then perhaps massage therapy can help! Chiropractic massages focus on the spine and lower back, which are often the root of many people's back-related problems.
Though this type of treatment might sound like it would be painful, there are ways for chiropractors to adjust their touch to make it feel less uncomfortable.
The idea behind chiropractic massage is that it can help relax tense muscles, reduce pain and stiffness, speed up recovery time after an injury, increase flexibility, and improve range of motion.
However, unlike other types of massage therapy, this style might also involve some form of spinal manipulation before or during the session. This could be done through a very gentle manual thrust or with chiropractic tools.
These types of massage therapies are often used in combination with other chiropractic treatments to help reduce pain and stress-related tension. It can also improve the results of an adjustment by increasing blood flow to tissues in the back that might need healing.
This type of treatment is different from what most people expect when they step into a chiropractor's office for the first time, but many patients find it effective when they learn more about what it does.
One study showed that spinal manipulation combined with therapeutic massage helped decrease episodes of low back pain when compared to traditional care alone. Another showed that patients who received this type of therapy had better results when they came in for follow-up adjustments.
Massage Therapy in Burnsville, MN – Integrate Institute
Integrate Institute is a chiropractic care center in Burnsville, Minnesota, offering massage therapy and creative wellness. We offer an individualized approach that promotes wellness in mind, body, and spirit. Whether your goal is pain relief, weight management, or sports performance enhancement, our team has the expertise and passion for helping you reach it — and exceed it! At the Integrate Institute, we put your health and wellness first, ensuring a positive experience with each visit.
We believe that everyone should have access to quality healthcare regardless of their income level or insurance status. Our clinic is committed to providing quality care for all patients without regard or prejudice based on race, color, sex, age, or national origin. We strive to achieve excellence in patient satisfaction by treating not only the symptoms but also the cause of any condition that may be affecting your wellness and by teaching you about simple steps you can take to prevent health issues from reoccurring.
We even offer a free initial consultation, so you can learn how we can help make a difference in your life! Make the choice today to take charge of your health and well-being. For more information or to schedule your free consultation, contact us today!
Be one step ahead, call us:
For more information, book an appointment with our specialists today.
(952) 300 - 1461