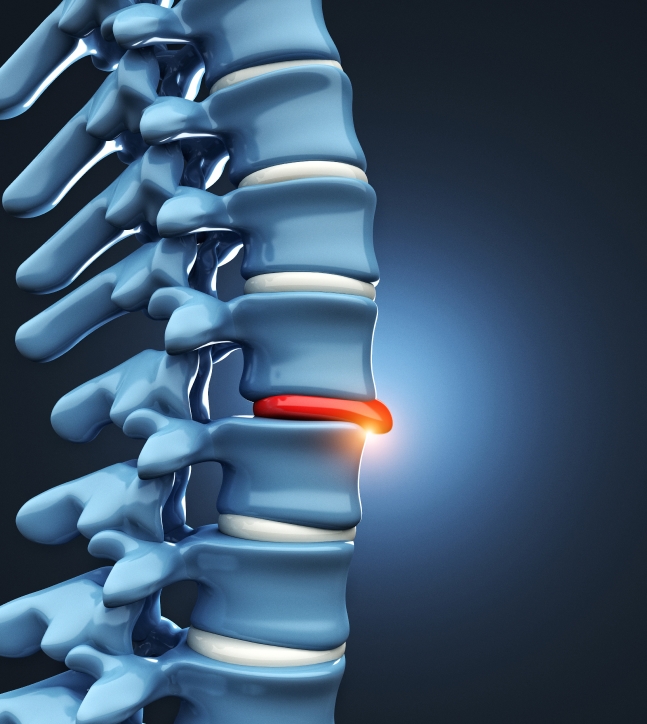 Herniated Disc
Herniated discs are a common problem for people in Burnsville, Minnesota, and across the United States. Many people attribute their back pain to a herniated disc.
Herniated discs are often caused by wear and tear on the spine and can lead to pain, numbness, and tingling in the back, legs, or arms. In some cases, surgery may be necessary to correct the problem.
If you are experiencing any of these symptoms, then you can get herniated disc treatment in Burnsville, Minnesota, that can help ease your pain and improve your quality of life. For example, many people find chiropractic care one of the most effective ways to reduce pain and improve function.
What is a Herniated Disc?
Herniated discs are ruptured intervertebral discs, normally occurring in the lumbar (lower back) and cervical (neck) spine. When this occurs, the softer central portion of an intervertebral disc can protrude through a tear or weak spot in the surrounding rings of the outer layer of the disk known as the annulus fibrosis.
This may result in pressure on nearby nerves and cause pain and other symptoms, which vary depending on the type and location of the herniation.
Symptoms typically include localized pain to either side of the groin, where nerve roots exit from the spinal cord at the L4-L5 level. Hernias may also affect more than one of these nerve roots simultaneously, resulting in pain that extends around the lower back to hips and down legs.
What Causes Herniated Discs?
Herniated discs can be caused by several factors and occur anywhere along the spine. However, they are more common in the lumbar (lower) region of the back for obvious reasons.
● Trauma: This is considered one of the leading causes of herniated discs. Spinal trauma can happen for a multitude of reasons, such as being in a car accident or falling down.
● Genetics: Some people are predisposed to developing problems with their back and spine. As such, they will likely find themselves suffering from chronic pain at one point or another during their lifetime without any specific incident triggering the problem.
● Obesity: Given what we know about how the human spine is designed, an individual with a higher than average body mass puts more stress and pressure on their back and spine than someone who isn't.
● Lifestyle Choices: Smoking is one of several lifestyle choices found to contribute significantly to disc degeneration.
● Age: As we age, our bodies tend to wear down over time. As a result of this, our spines can suffer as much as any other part of our bodies.
Herniated Disc Treatment in Burnsville, Minnesota
Here are some of the most common Herniated Disc Treatment in Burnsville, Minnesota:
Surgery
This is the most serious type of treatment for a herniated disc. It involves operating on the back to remove the damaged portion that's pressing on your nerves. Recovery time can be as quick as 6 weeks or as long as 12 weeks, depending on how much work needs to be done during surgery.
Injection
Injections of cortisone or other agents may help numb the area and decrease inflammation. This treatment option is often used for people who have not responded to more conservative treatments such as anti-inflammatory medication and physical therapy.
Chiropractic Care
Chiropractors are experts at correcting misalignments in the spine, which can help relieve pressure on the discs. In addition, chiropractic care may help improve blood flow and reduce inflammation in the area. If you are suffering from a herniated disc, consider consulting with a chiropractor to see if this treatment could help you get relief.
Chiropractic Care as Herniated Disc Treatment in Burnsville, Minnesota
Herniated discs can cause severe pain and impaired function. Many sufferers of herniated discs see surgery as their only option for relief. While surgery is an effective treatment in some cases, it isn't always necessary. In fact, there are several alternatives chiropractors use to treat herniated discs when surgery is not needed or when it doesn't work after the surgery.
Here at Integrate Institute, our goal is to help every single patient who comes through our doors get rid of their pain in the neck or lower back. Our team is made up of highly trained and knowledgeable chiropractors who will give you the best advice and care to ensure your pain is gone.
We do not focus on short-term relief like other practices; we want to determine the root cause and then fix it for long-lasting results.
Frequently Asked Questions
Be one step ahead, call us:
For more information, book an appointment with our specialists today.
(952) 300 - 1461